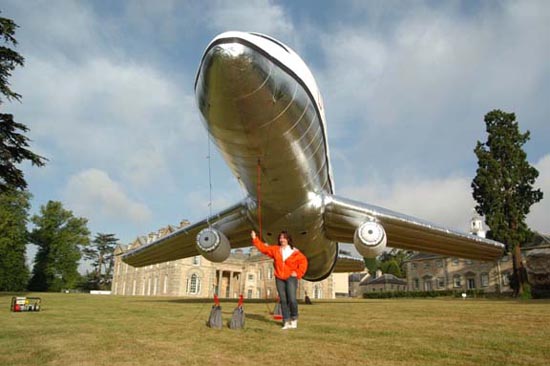 Sunday, 6 July 2008, 10am (!Cancelled due to bad weather forecast for Sunday!)
Witness the public inflation of Aleksandra Mir's "Plane Landing" on the spotter place in Oberglatt (the Parking area off the main road between Oberglatt and Bachenbülach).
Get directions here. Scroll down page with map and click on image with this caption "Züri-Unterland aus der Vogelperspektive".
See you there!