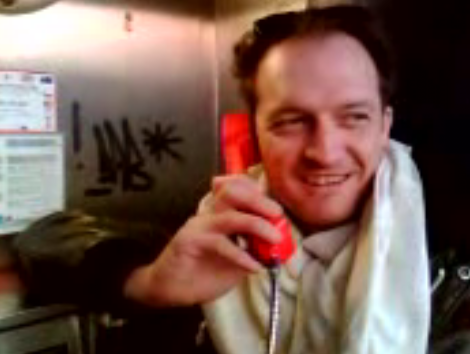 Kerim Seiler *1974
—SHIFTING IDENTITIES Blog Q&A—
What are your origins?
Swiss/Swiss
Officially, you are a citizen of which country?
Switzerland
Where are the places that you have lived for more than 6 months?
Cavigliano, Kairo, Hamburg, Basel, San Rafael, Zürich, New York, Genève
Where do you live and work right now?
Gaswerk, Schlieren
Is [the country you are living in now] your final destination? If not, then where else?
Home is where the heart is. I don't know, where the future will lead me to
Name 3 changes you would like to see of Switzerland? (please answer even if you don't live in Switzerland)
a. Free public transport
b. Less fear
c.
If you are living elsewhere, name 3 changes you would like to see of that country you are living in now.
a.
b.
c.
What is your favourite recipe?
Brunsli à la Momami
1 pfd gemahlene Mandeln
1 pfd feiner Zucker
1 geriebene schwarze Schokolade
1 prise Nelkenpulver
5 Eiweiss
2 el Kirsch
In Kranz legen, in der Mitte die Eiweiss und rasch zu Teig kneten, auswallen, ausstechen über Nacht stehen lassen. KEIN DURCHZUG! Im warmen Ofen trocknen.